Pridham's Auction Gallery
2615 Lancaster Road
Ottawa
Pridham's is accepting consignments for upcoming auctions
Quality – Integrity – Service
Serving Ontario and Quebec Since 2011
Pridham's is an auction house, serving both Ontario and Quebec, offering professional auction and appraisal services.
Founded in 2011 in Ontario, Pridham's specializes in selling fine and decorative arts, along with rare and valuable antiques to the global market through international public auctions and appraising for any type of valuation needs.
Pridham's is accepting consignments for an international fine arts sale.
February 13th, 2021: Live Online (webcast) sale on Live Auctioneers & Hibid
Pridham's Auctions & Appraisals
Pridham's sells fine art, bronzes, silver, jewellery, fine porcelain, Asian and Inuit art, First Nations Art, fine and rare furniture, along with other currently desirable items to the global market.
Our clients are notaries, lawyers, insurers, estate planners and executors, collectors and families who wish to valuate or dispose of assets or collections in the most respectful way, with a company and people they can trust.
Pridham's is a trusted resource for wealth management professionals and important Canadian Families. We regularly curate and sell important private collections.
At Pridham's, we are passionate about the world of fine art and antiques; follow market trends; constantly liaise with market leaders and experts; offer turn-key services and consistently pay our consignors in a timely manner.
My wife and I have been collecting antiques for 25 years. In the process we've been at times lucky and occasionally astute in terms of the pieces we chose to purchase. It is no simple task, for the casual enthusiast, to differentiate between what is merely old versus potential treasures. Dealing with Pridham's Auction House has trans formed our experience of searching for antiques and fine collectables. Robin Pridham's talent, experience and "keen eye" for selecting the finest and most unique pieces makes of him a remarkable resource. Attending a Pridham's auction is always high on our agenda because we can rest assured our participation will be rewarded with a 'find', unusual artifact and a pleasant day to boot. All of our finest pieces were purchased at Pridham's and we always look forward to their next auction.
Working with Robin, Josée and their team, was an overall satisfying experience both financially and on a personal level. Very professional and sensitive to our wishes and worries.
As an absentee bidder / purchaser through Pridham's Auction House, I knew I was asking for extra service. Pridham's came through with flying colors! Josée's communication with me was fantastic. They did all I was asking, and more. I highly recommend them.
Pridham's recently handled our Estate Sale and we were impressed with their professionalism. We found them both accommodating and sensitive to our particular situation. They work from a genuine love of antiques and collectibles and this shows in the expertise which they bring to the job. Dealing with Pridham's was simple and straightforward. We would recommend them to our friends.
Finding Pridham's was a godsend! This company was highly recommended to us by our accountant and we were not disappointed. Both Josée and Robin were completely professional, very knowledgeable and extremely helpful in evaluating a whole apartment-full of Mid-Century modern furniture, crystal, art and other sundry items. They were so helpful with arranging to pack up and move several of these items that this gave us a physical and morale boost that we could meet our moving deadline! We were very pleased as well to see our aunt`s cherished items displayed in such a beautiful manner on the website and in the auction show room. The amount achieved at the auction was also very pleasing. I am joining my accountant to highly recommend Pridham's as the experience was excellent from start to finish. I even feel I have gained some friends.
On behalf of Madame Lise Riopelle
I had the opportunity to have Pridham's Auction House sell my grandfather, Frederick Cleveland Morgan's collection. I had witnessed my friends favourable experience with the firm and was not disappointed. In fact they exceeded my wildest dreams. Robin Pridham, his extensive team and on call experts in all sorts of fields, took on the task of sorting through the items and cataloguing over 1 500 articles for a very successful auction. Finding the right words to describe an article makes all the difference in selling an article. It is their art! The process was conducted with empathy, professionalism, as expedient as possible. I highly recommend the Pridham's Team for anyone looking to help realize the best price from the best marketing team that I know of. When warranted they are online, satellite audience helps with the bidding process. I highly recommend their services.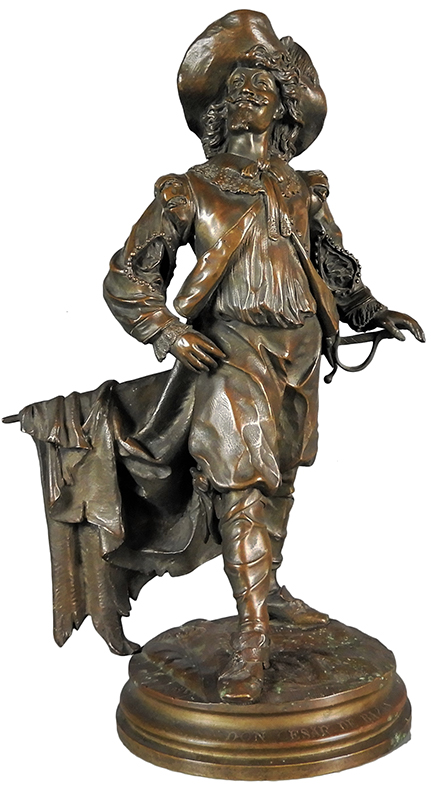 We get back to people quickly, understand the needs, are passionate and compassionate about what we do

Pay consignors on time and are trustworthy

Our experts are exceptionally knowledgeable about fine art, antiques and today's markets
Use technology and great photography to promote the auctions globally

Experience curating important Canadian Families' collections as well as attracting collectors, national and international buyers
Excellent track record in marketing management, sales and business development

Collaborative approach to maximize promotion and return
In our experience, it is very important to have a Pridham's expert visit your home prior to making any decision regarding the dispersal of your family heirlooms or collections, because there is no substitute for trustworthy and professional experience as well as market knowledge.