Canadiana, Québécois, & Folk Art: What Drives Pridham's Passion For The Past
Find out why Robin loves Canadiana, Québécois, and Folk Art and get a close look at Lot 96, an eighteenth century Québec Buffet Bas, in our upcoming auction. This video, shot in Pridham's six thousand square foot art gallery in Ottawa, highlights the beautiful design of a late eighteenth century Québec buffet bas included in our upcoming auction, Canadiana, Québécois, and Folk Art.
Robin, founder and president of Pridham's Auctions & Appraisals, has brought museum quality Canadiana, Québécois, and Folk Art pieces to the international market time and time again, recall the sales of the Leask, Burney, and Allio collections. In the auction upcoming, pieces of similar caliber will be offered to the art market.
This sale will feature a wonderful selection of 18th and 19th century pine furniture from Québec, many of which are featured in Palardy's "The Early Furniture of French Canada" including a good Louis XIII commode, a diamond point cupboard, a wonderful 18th century buffet-bas in original blue paint to name a few, furniture from Ontario, including a spectacular Wilno dining table from the Renfrew area in original paint, along with other good examples from Nova Scotia.
Small objects to include carvings by Gaston Bergeron, Hubert Klatt, Georges Desmeules, Wilfrid Richard, Charlie Tanner, and Joseph Lajoie to name a few, hooked rugs, Beaver preserve jars, weathervanes, game boards, rare silver by Savage & Lyman, miniatures by Willard Mitchell, rare coloured lithographs of Québec, folk art painting, good boxes, early scenic transfer plates along with many other rare and unusual objects.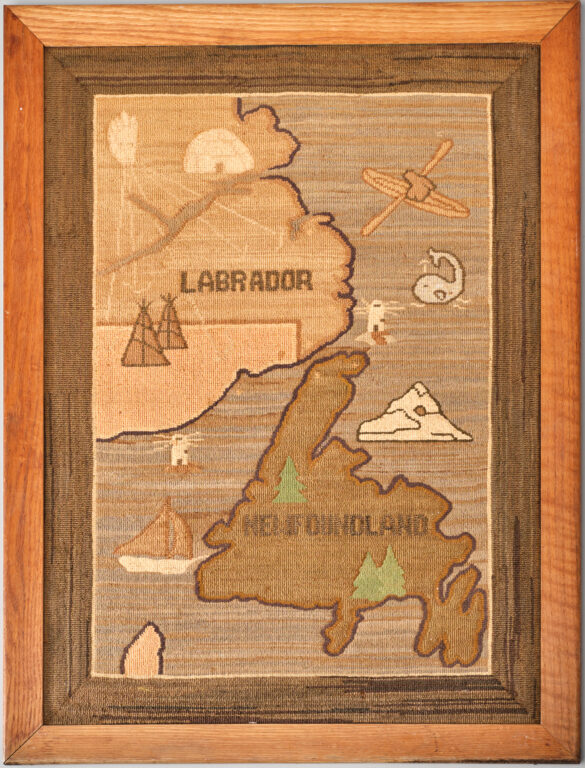 With hundreds of bidders registered for the online auction and many planning to attend in person this sale is sure generate incredible results.
Sale preview: May 4th & 5th from 11 AM to 5 PM.
Live in-person and online auction begins Saturday, May 6th at 10 AM. Gallery doors open at 9 AM.