FOUNDDESIGN – Ottawa's modern design landmark to be auctioned through Pridham's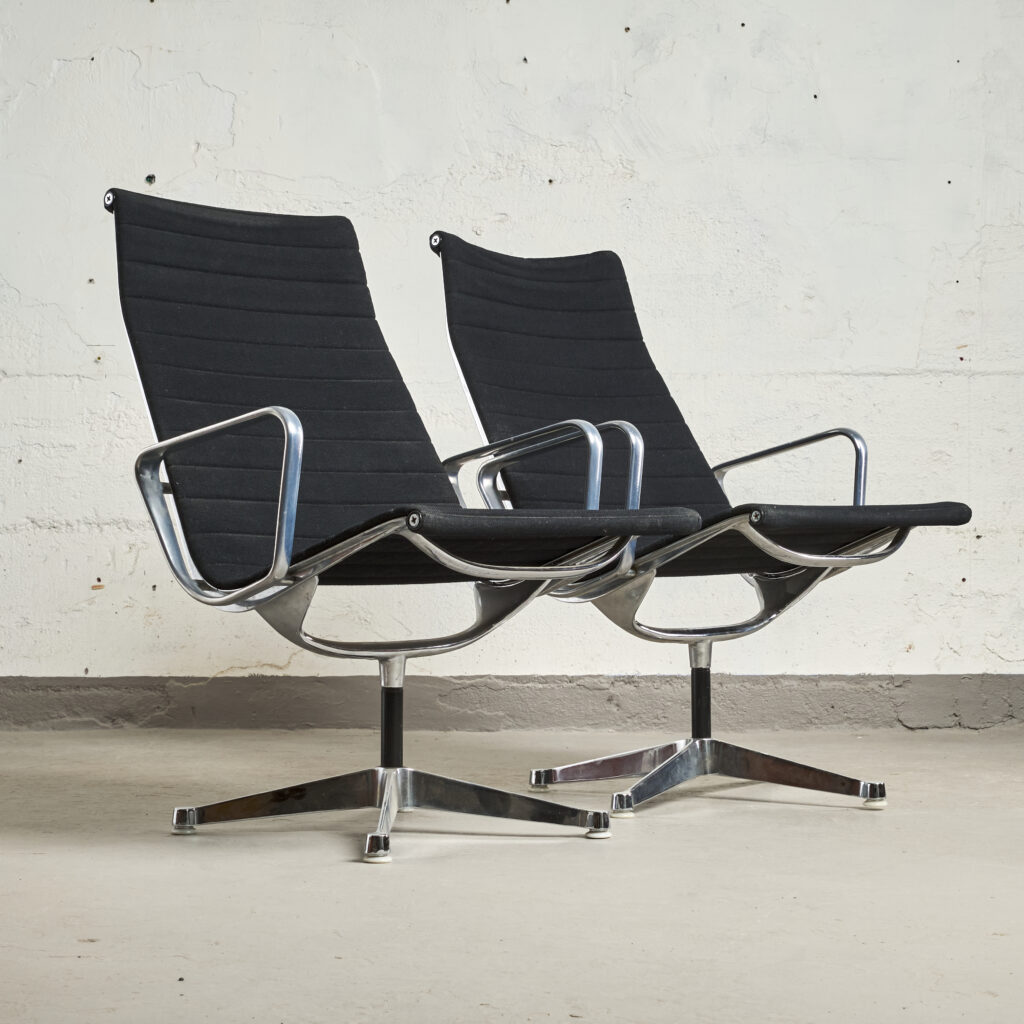 The Vision for FoundDesign
To be "very light-handed with any restoration or refinishing" has been the guiding principle for Malcom Cairn's store, FOUNDDESIGN. As a collector himself, pieces must meet high standards to be included in his collection. If it would not impress the modern design community it would not be brought into his store. FOUNDDESIGN, Ottawa's premier mid century modern retailer, has embodied Malcom's passion for innovation in design. Robin Pridham, Pridham's President, has been working with Malcom for several months creating the auction to mark Malcom's retirement.
The Djinn bench, pictured here, prompted a discussion between Robin and Malcom on the evolution of design. Malcom, while analyzing the bench, stated "You know what feeds design is innovation. It's new materials, new processes, every time there's a new material available or a new process the design world responds and you get these explosions of application that make shapes like this possible." The Djinn bench is a fantastic example of innovation feeding design. Olivier Mourgue, the designer of the bench, devised the technique of using bent tubular metal with injection molded foam and stretch fabric casing to create furniture with incredible organic curvature.
The piece, listed as lot 80 in Pridham's sale, is garnering much attention online because the original fabric from the 1970s is still on it. Malcom stated "this is what they call a unicorn" as few Djinn benches remain in such incredible condition let alone with the original fabric. For a closer look at the Djinn bench, watch the video below.
Over the past two decades FOUNDDESIGN buyers have appreciated Malcom's ability to only offer the best of the best. His large following in the Ottawa community is a true testament to Malcom's discerning eye. So, with Pridham's FOUNDDESIGN online auction, you can be confident that you are bidding on fantastic and original modern design pieces. Another spectacular example in the collection, is Lot 56, Eero Saarinen's Tulip Table & Chairs set. Malcom shared the sets lovely backstory with Robin: "I first saw this set thirty years ago in a client of mine's home. He was the original purchaser, bought it in Toronto in the 70s. I fell in love with it then, and I worked with him for the last three decades, always with the mind that "wow" I'd like to own that set one day. So this year is the year that I bought the set, with the intent of keeping it. Unfortunately, my wife had another plan and so it's being offered along with the rest of the material." On the history of the tulip table and chairs Malcom explained: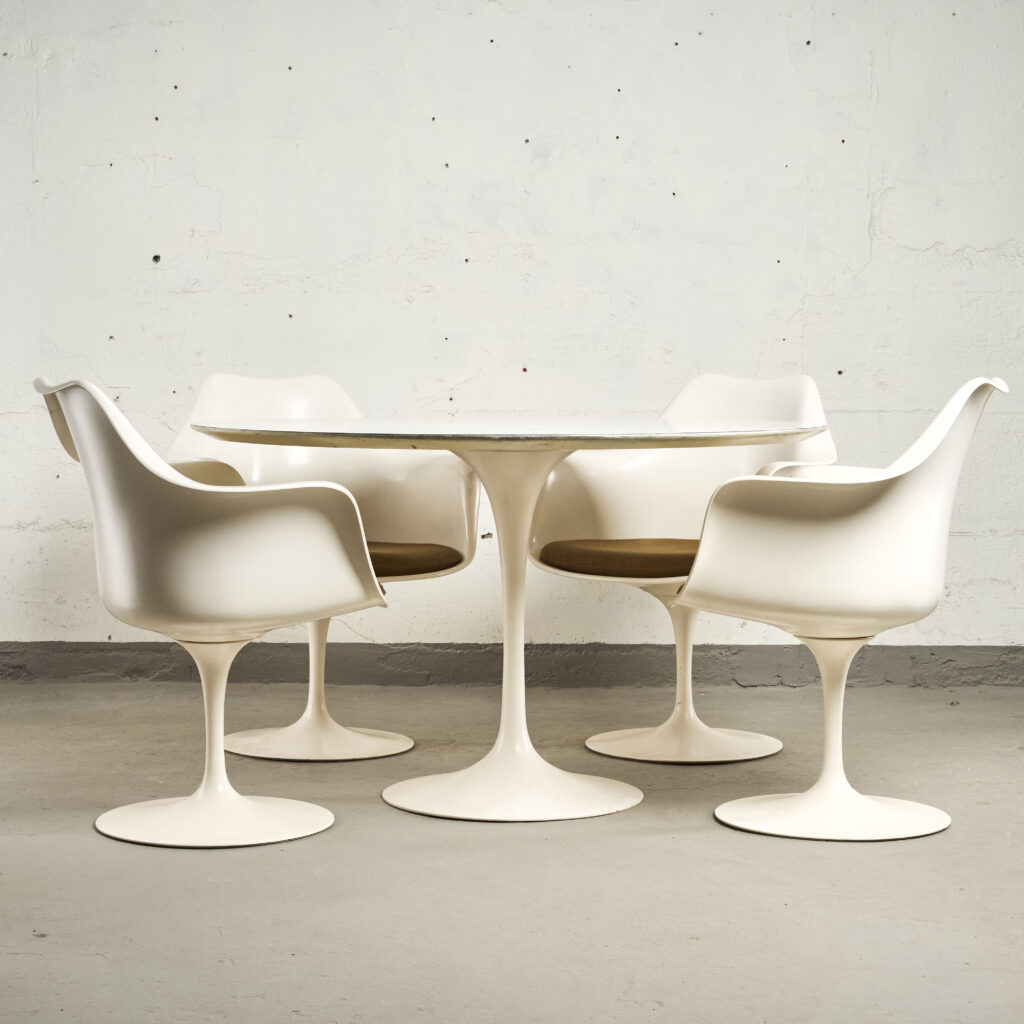 "Eero Saarinen is the son of Eliel Saarinen, a Finnish architect who immigrated to the United States to become one of the professors at the Cranbrook Academy. [Eero attended the school] and his classmates were Charles and Ray Eames, Harry Bertoia, Ralph Rapson. He came out of this creative ferment. This became his signature piece – the tulip set. I love the quote from Eero Saarinen when he was asked about the design in the period he said his principle inspiration was to get rid of the slum of legs. So, each chair and table only have one leg."

Malcom Cairns on Eero Saarinen
Pridham's is honoured to sell the contents of FOUNDDESIGN through a live online auction (webcast only). This sale will include top designers from Europe & North America. Registration is open to bidders on Live Auctioneers, HiBid, as well as through phone & absentee bidding. Pickup following the auction will be at FOUNDDESIGN, located at 164 Elm Street West, Ottawa. Take a look at some of the other fabulous pieces included in the online auction: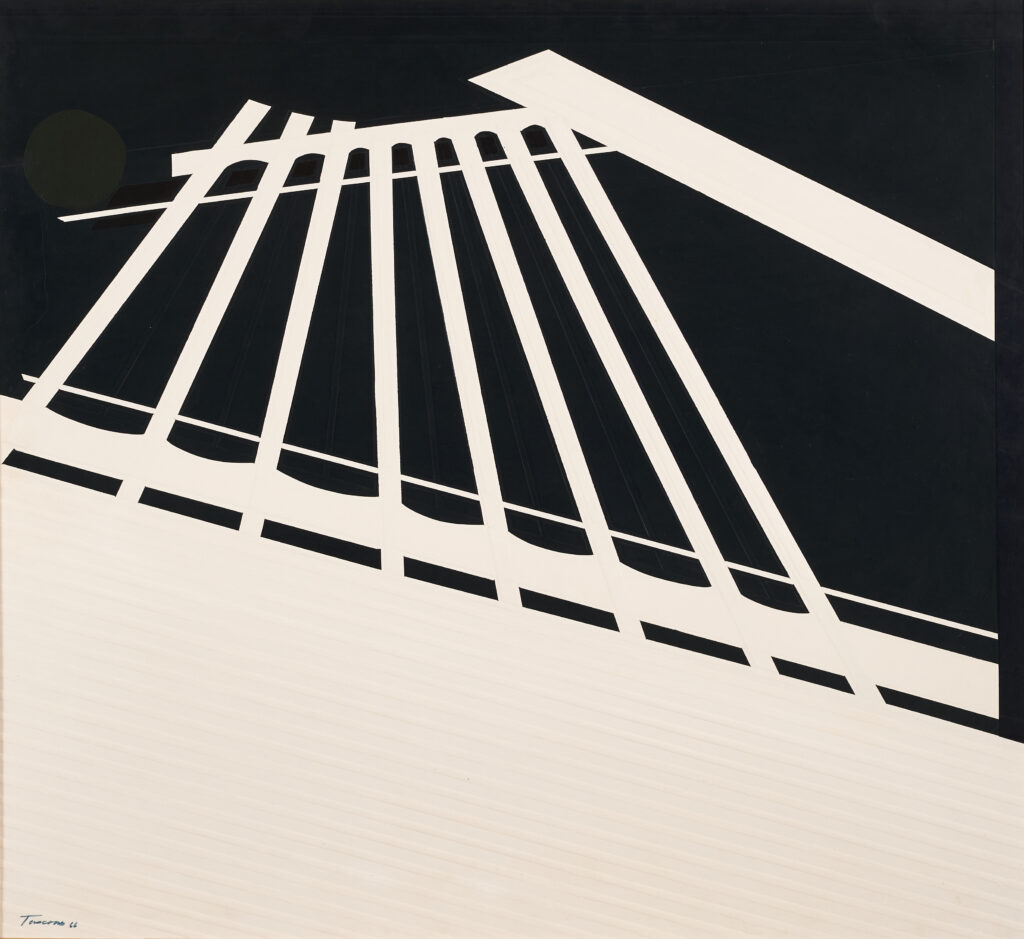 watch robin and Malcom Discuss Modern design