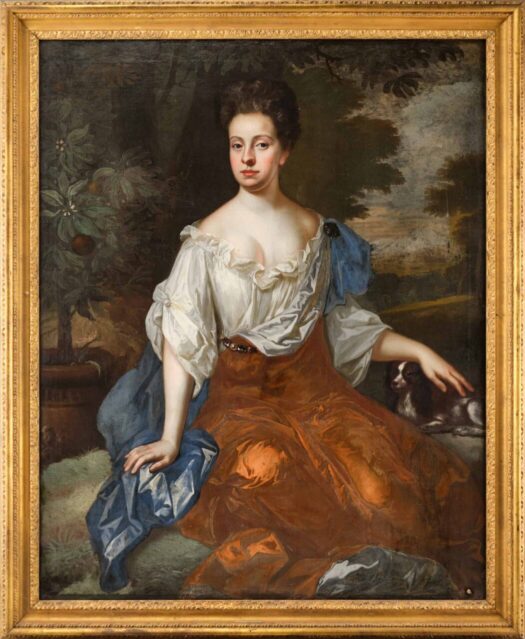 The Fall Interiors Sale
Pridham's Interiors Auction will feature a very fine selection of 15th & 16th century period furniture (many pieces were appraised by Sotheby's in the 1970s, all acquired by one Quebec Collector) to include, oak joint stools, a very rare strong box, several chests, chairs, a table-bench, other tables including a magnificent refectory table & tavern drop-leaf table, a Renaissance Revival oak desk, cupboards, an Arts & Crafts bookcase & bookstand, numerous 16th-19th century edged weapons & suits of armour including a 16th century helmet that once belonged to the Master of the Horse to King Henry VIII, a very rare 17th century crossbow, large bronzes, paintings by listed artists, of note, a large painting of Princess Anne of Denmark (later to become Anne, Queen of Great Britain), several objets de vertu and gold jewellery, rugs and fine porcelains such as Meissen, Royal Crown Derby & Worcester. This sale also includes fine silver, including Russian Imperial pieces, icons and a Santos collection from Ottawa, Dutch & French vellum bound books, 17th century stumpwork, 18-19th century samplers, fine stained glass, a rare Arts & Crafts Wedgwood vase, two bronze bells, including one early 17th century, made for the King of France, a concert harp, along with important clocks.
The auction will begin at 10 AM EST on Saturday, November 26th, 2022. Pridham's team has been working on the Interiors Sale for approximately half a year and are incredibly excited to share these rare and important items with the global market. If you are unable to make the auction preview in Ottawa, we hope you enjoy this video of the gallery preview.